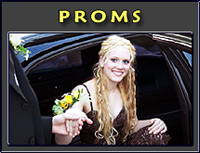 AllGems Limousine Transportation offers professional, reliable, and safe High School Prom limousine and luxury transportation services in Orlando and throughout Central Florida.
The prom is a landmark occasion in the life of any high school student. It is a event that they will look back and reflect upon for years to come. Arriving in style and making a statement is part of the appeal of this special occasion, almost as a right of passage as couples and individuals wish to impress others in attendance.
For many parents, this is also a special time, as their child is reaching important milestones in the path to adulthood. In this joyous occasion, arriving in style is only one part of the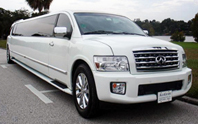 equation. Returning home safely is the other.
AllGems Limousine Transportation takes particular care in transporting your child and their friends, ensuring concerns about transportation to and from the Prom is the last thing you must be concerned about on this special night.
Available fleet vehicles for your Orlando and Central Florida Prom limousine or luxury transportation services include:
H2 Hummer Stretch Limousine

Lincoln Town Car Stretch Limousine

Cadillac Escalade ESV

Lincoln Navigator SUV

Lincoln Town Car Sedan
We offer professional, safe, and dependable Prom Limousine Transportation Service that is second to no-one. Our transportation vehicles are impeccably maintained, clean, and always in top operational readiness.
Contact us today for your Orlando Prom limousine transportation needs at 407.438.3074 (locally), or outside the Orlando area at Toll Free 1.877.625.GEMS (4367) for a free estimate and to reserve a limousine or luxury sedan.